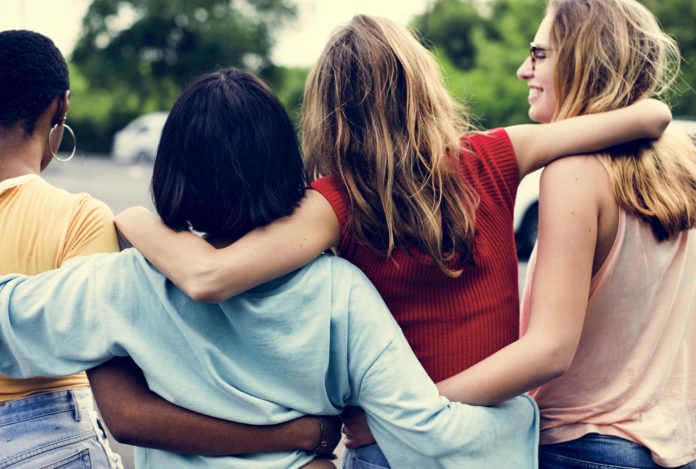 By Terri Barnes
Giving back is the key to getting the most out of any military assignment. Finding ways to contribute to an adopted locale, according to military spouses, is often the best way to connect and feel at home in a new duty station.
"Every time we move to a new place, connecting to our community feels like an important way to establish ourselves," says Claire Wood, army spouse, blogger and podcaster at MilSpo Gurus. "We know we won't be permanent residents, but we find that when we seek connections, our time on station is so much richer and more meaningful."
Lisa Smith Molinari, navy spouse and author of the upcoming book The Meat and Potatoes of Life: My True Lit Com (Elva Resa Spring 2020) says volunteering has always provided her family with opportunities for fun and connection.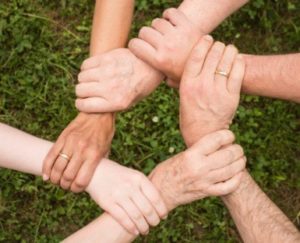 "Helping out might have seemed saintly, but it was the quickest way to make new friends, and we knew it," she says. "Sure, we worked hard, helping scouts deliver holiday wreaths and teaching Sunday school, and selling hamburgers at football games, but our little secret was that we were having a really good time, too."
Maria Reed, creator and host of Moving With the Military, says giving back to her community offers connections both civilian and military.
"Volunteering outside the gates is an incredible way to get to know where you live and those in the area," she says. "It can help you build new friendship and ties to others who live there as well. Volunteering gives military members and their families an opportunity to connect with each other and the communities they live in."
Keep Your Balance
Getting to know a place and the people are the first step toward enjoying any assignment, maybe even loving it. Getting involved can also be time-consuming, so choosing opportunities that fit the family's work and school schedule is important.
"Know what your limitations are so that you just don't say yes to everything," says Maria. "Take care of yourself too."
"You cannot pour from an empty cup," says Claire, "so be sure your basic physical, mental, spiritual, and emotional reserves are full before you hit the ground running. Give yourself full permission to assess to see if you have the time and energy to commit to new serving opportunities."
Claire also adds a reminder that there are many ways to give.
"You can choose to give with your time, your talent, or your resources. It doesn't have to be all three," she says. "In a season where you don't have much time, you may feel inclined to make a monetary charitable contribution. If you don't have financial resources to give, maybe you can donate your unique skills."
All kinds of giving are meaningful, says Maria, whether organizing a clothing drive, taking cookies to a neighbor, or offering a smile and a kind word. She and other military spouses created the #GivingTuesdayMilitary initiative, which challenges military service members, families, and veterans to engage with their communities through one million acts of kindness on Giving Tuesday, which falls the week after Thanksgiving.
Reach Out
Whatever one's abilities or resources, don't hold a new community at arm's length, says veteran air force spouse Joan Brown, author of Move and Other Four-Letter Words. Connect in small ways that fit your time and inclinations.
"No one can love what he or she doesn't know," she says. "Getting to know one another better is, I think, what life is all about and the ultimate reason for connecting to one another."
Joan says the warm welcome she received at one assignment, particularly impressed on her the importance of welcoming newcomers.
"I realized we had become part of another and very special family, as well as the one we had each been born into," she says. Substituting in local schools helped Joan connect when stationed in Guam. At several assignments, she says teaching English as a second language to military dependents gave her perspective into her communities.
"I realized we had become part of another and very special family, as well as the one we had each been born into."
–Joan Brown
"Back when family services was a totally volunteer organization," says Joan, "welcoming newcomers became my favorite weekly volunteer effort, then and for years to come. It's one we've continued as retirees, whenever there are newcomers to our neighborhood or any of the organizations we're involved with."
Claire's husband, Ryan, is an army chaplain, and she says their family looks for ways to plug in at the chapel on post, helping out with event-planning, children's and women's ministries.
"I also try to volunteer my time within our unit organizations. In our local communities, I find the local Daughters of the American Revolution chapter and join in with their patriotic and educational efforts," says Claire, who is a teacher.
Bring the Kids
Involving the whole family in activities for giving back offers bonding experiences and teachable moments for those with children.
I'll admit, I 'voluntold' our kids to participate in food drives, Eagle Scout projects, homeless shelters, neighborhood events, and charity fundraisers we did over the years," says Lisa, "but in the end, the kids connected with the other volunteers and learned a little something about the needs out there in the world. No matter where we lived, I taught them that if you want to make friends, you've got to roll up your sleeves and get out there."
Maria agrees that giving back is a teaching as well as connecting experience.
"My son is in the Junior ROTC at his school," she says. "We are working with all the kids to help give back to the community through community cleanup efforts and spending time with the elderly and the VFW members. I think it is important for our young people to learn from the generations before them and show their respect and gratitude."
Explore the Possibilities
Reaching out or taking the first step may be difficult, but the results—friendship, connection, and contribution—make each effort worthwhile.
"Sometimes being a military family feels like a major sacrifice on its own," says Claire, between relocations, family separations, deployments, and such. "It's a lot, and it can easily feel like you don't have much more to give. But when our family approaches our service with the mindset of giving to others, we are often the ones who receive so much more. Our serving has connected us with wonderful friends; it has given us varied and wonderful local experiences. It has helped us to take the focus off of our own struggles."
Terri Barnes is a military spouse and author of Spouse Calls: Messages From a Military Life, based on her long-running column in Stars and Stripes. She is also the editor of several award-winning books from Elva Resa Publishing.