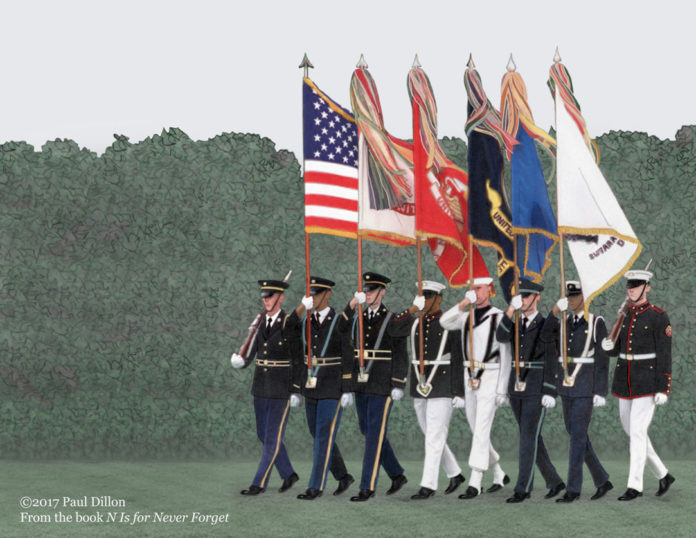 Anyone, whether military or civilian, can recognize those who serve the military by saying "thank you," by volunteering, and by learning more about those who serve.
Nancy Polette's middle grade picture book, N Is for Never Forget: POW-MIA A to Z, includes many stories of American military heroes who were prisoners of war or were missing in action, as well as the ways military service is recognized in the United States. The book also includes suggested ways to honor veterans past and present. Here are some ideas based on Nancy's book: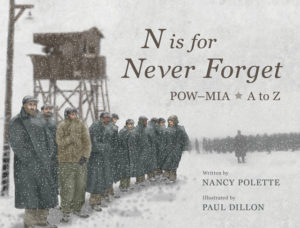 Talk to a veteran or active duty service member in your family or community

. Ask the veteran to tell his or her story.

Write down the story

.

Take

new

pictures, or

request past

pictures of the veteran

or service member. Use the story and pictures to m

ake a book

, and present it to the veteran or veteran's family as a gift.

W

rite a

veteran's

story for your school

or local

paper

. Be sure to get

permission

from the person before putting it in any publication.

Use pictures if appropriate.

Attend

a Veterans Day parade or another special event in your community to honor veterans.

If you see a military member in uniform, say

,

"Thank you for your service."

Visit a war memorial or veterans' cemetery in your area. Read the names and inscriptions. What

do you learn

out about the people who served in the military by visiting places like this?

Write down your thoughts and experiences.

Volunteer, a

longside family or friends, at an organization or event that supports wounded warriors.

Find out about volunteer opportunities or needs at a

Veterans Affairs hospital in your area.

Write a letter to a military member serving far from his or her family.

Read books about veterans and the ways they have served and sacrificed.

Place

fl

ags or wreaths on veterans' graves. Ask a local

veterans

organization or Wreaths Across Americ

a about opportunities near you. Wreaths Across America is an organization that places flags and wreaths on veterans

'

graves across the nation with help from volunteers and donors.
The book N Is for Never Forget: POW-MIA A to Z by Nancy Polette was illustrated by Paul Dillon, whose father was a prisoner of war during World War II. The illustration of a Veterans Day parade featured with this article appears on the N page of the book. Reprinted with permission.