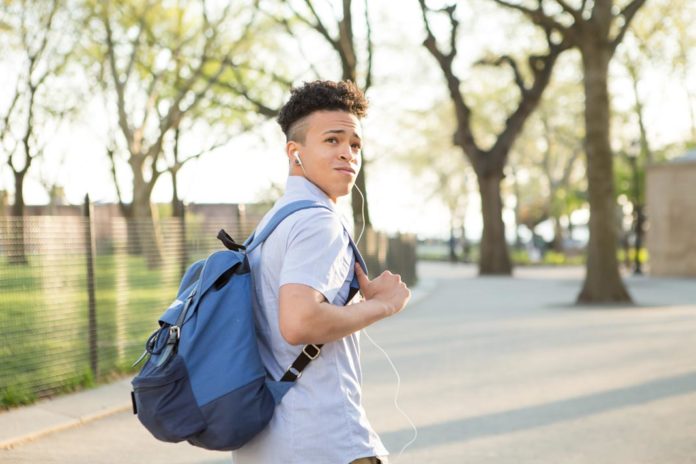 For a high school student in a military family, starting the school year in a new place can be one of the hardest parts about relocating. Mitchell Vandiver, whose dad served in the Coast Guard, offers these tips for making a successful transition to a new high school:
Have a plan and mentally prepare yourself for the move before it comes.

E

xpect changes. D

on't be surprised when things aren't the way they were in your old school. Each school or town has its own character.

Try not to compare a new school to an old one. If you can accept the way things are in a new place, it will be a lot easier to adjust to the changes.

Look for places and activities in your new town that correspond to your interests, like professional sports events, vintage record stores, bookstores,

and

museums

Find out how to

get involved

in school activities

before the school year starts.

Check social media or call the scho

ol about clubs or organizations you are interested in.

Join in.

If you were in marching band, drama club, sports, etc. at your old school, join the same club at your new school.

Many of these organizations start practice during the summer and could give you a chance to meet a few

students before school starts

. Having a few new friends and

some familiarity in a new environment makes adjusting much easier

on the first day of classes

. 

Connecting with a church

can be a

n

easy way to meet people your age. Most churches have youth activities. If you try one, and don't like it, don't be afraid to try a different one. 

Keep in touch with old friends. It is hard to relocate; don't try to make it an abrupt change. Look at moving as an opportunity to make new friends without losing old ones. 

M

eet new people. Confidence attracts.

Introduce yourself, even if you feel shy

.

Get out! Go to football games or other places where lots of students are. The faster you can become familiar with people and the town, the better.

Pretty soon

, you won't be "the new kid," you will

be part of your new high school

.